Single Twist Barbed Wire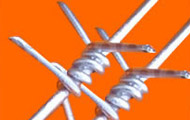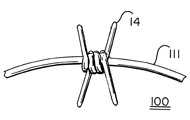 DET produces Galvanized Barbed Iron Wire in IOWA type, with 2 strands, 4 points. Barbs' distance 3-6 inches ( Tolerance +- 1/2" ). Wire Materials: Galvanized steel wire, PVC coated iron wire in blue, green, yellow and other colors.
General Use: Barbed wire mainly serves in protecting of grass boundary, railway, highway, etc.
Wire Gauge
Barbs Spacing
180#×180#
1.96"--5.90"
200#×200#
220#×200#
220#×220#
250#×220#
260#×220#
270#×220#
280#×220#
300#×200#
200#×200#